Hp Service Center in Jaipur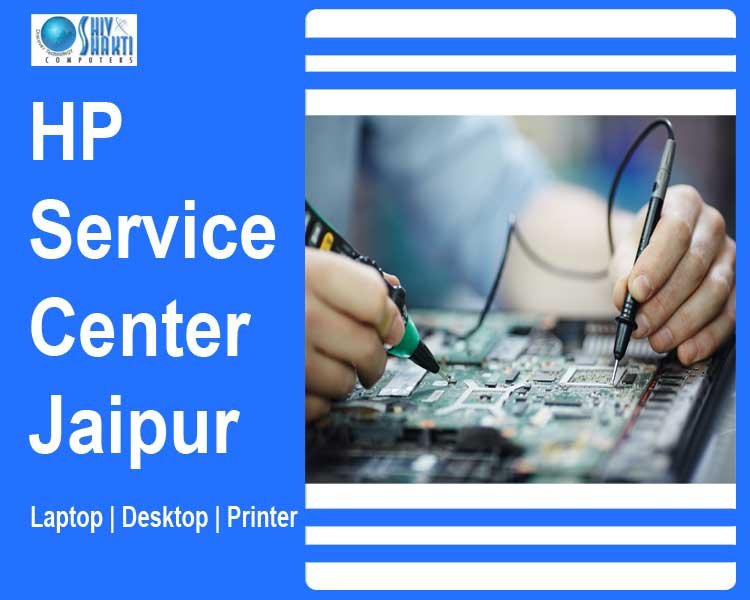 ShivShakti Computers, We are a 18+ year old company which is working in the computer business. Hp Service Center Jaipur is our identity because we have served most of the people who are getting continue trouble in hp old laptops and not getting original parts and accessories but here we are for you. We are selling genuine parts of Hp like a mouse, keyboard, battery, adapter, charger, etc. You can trust on us because of our old journey have seen many variations of technology like 386 computer to i9 processor.
Hp Service Center Jaipur always feel good to give the best services to the client all the time and client trust shown by there references. Yes, of course, continue we get client references to deliver the best service to there family and friends who are using hp laptop desktop or printer. If you want our best services you can call us on 01414003675 or 964-9926-999 to fix your appointment so that you don't have to wait and get the smooth and easy services. We also provide pick and drop services for laptops at the customer point. You just call on our support line. We have resolved issues like virus issues, overheating, hard disk.
ShivShakti Computer one of the best Hp Laptop repairing and servicing centre in Jaipur, Rajasthan, India. Where have no other compititor because of  18 year old experiance in chip level repair mother baord, hard disk, RAM, screen, keybaord, mouse pad. We also fix borken laptop body.
We provide laptops, computers and printers repair and service winthin Jaipur like Mi Road, JLN Road, Raja park, Tilak Nagar, Bapu Nagar, Vaishali Nagar, Vidhya Dhar Nagar, Tonk Road, Sodala Road, Mansarovar, Pratap Nagar, Sitapura, Jagatpura, Amer Road Hp service.
ShivShakti Laptop Fixing Center Sell 100% Original Genuine parts for chip level repairing and
other parts like adapter, charger, battery, screen, keyboard, mouse, hard disk, RAM and all other component.
FAQ-