Hp Service Service Center Jaipur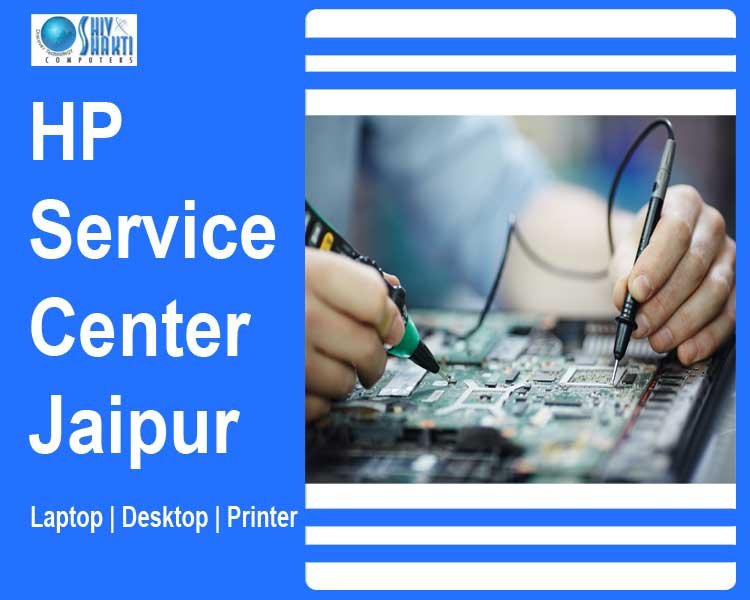 ShivShakti Computers, We are a 17+-year-old company which is working in the computer business. Hp Service Center Jaipur is our identity because we have served most of the people who are getting continue trouble in hp old laptops and not getting original parts and accessories but here we are for you. We are selling genuine parts of Hp like a mouse, keyboard, battery, adapter, charger, etc. You can trust on us because of our old journey have seen many variations of technology like 386 computer to i9 processor.
We always feel good to give the best services to the client all the time and client trust shown by there references. Yes, of course, continue we get client references to deliver the best service to there family and friends who are using hp laptop desktop or printer. If you want our best services you can call us on 01414003675 or 964-9926-999 to fix your appointment so that you don't have to wait and get the smooth and easy services. We also provide pick and drop services for laptops at the customer point. You just call on our support line. We have resolved issues like virus issues, overheating, hard disk.
FAQ-
Q.- Have an old laptop and some times keyboard keys not working?
Ans.- We have to clean the laptop first. After internal cleaning/servicing. We can confirm the keyboard issue.
Q. What are the benefits of internal cleansing?
Ans.- Internal cleaning is the process that cleans your laptop from inside. We need to open the laptop to remove the dust to maintain the temperature of the laptop. Also, we change processor cooling to maintain stuff like thermal paste or pad.
Q. How can we increase laptop speed?
Ans. If you want to increase the laptop speed. We have many solutions according to the laptop generation and configuration. Where we suggest upgrading RAM & SSD. Otherwise, We also have to do a survey of the laptop for more assistance.
Q. Do you repair ours under warranty product.
Ans. No, We only provide out of warranty products service because we are a private service provider. If you want to take services under warranty products that will be chargeable.