Dell Store Jaipur
DELL STORE IN JAIPUR (RAJASTHAN) INDIA.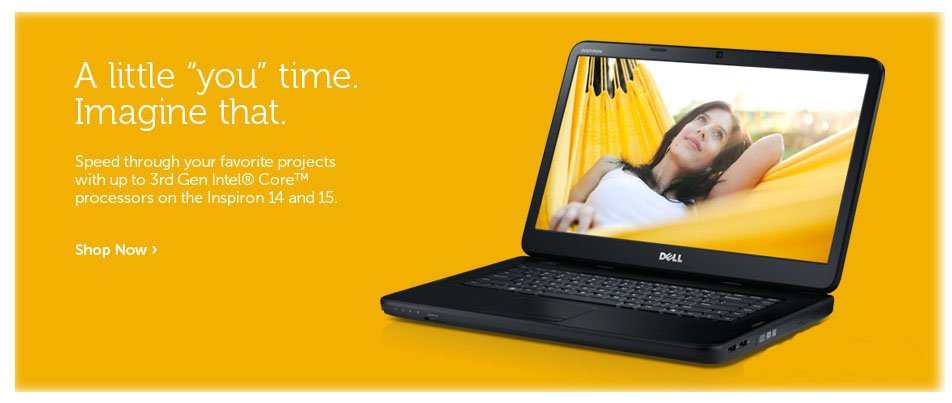 SHIV SHAKTI COMPUTERS have a high sales volume of DELL LAPTOP AND DESKTOP in Jaipur. we are a well-known supplier of laptops in the Jaipur (Rajasthan) India. Customers keep coming back to us, is because they always appreciate our whole selling prices of the laptop, desktop, and always ready availability of dell laptops dell Orignal all products like adaptors and batteries. we have a wide range of all products like dell in i3, i5, i7 with heavy configuration, and other accessories like dell mouse keyboard and all related parts & products. ShivShakti Computers have satisfied users using Dell laptops and desktops in Jaipur. we always dedicated to the best solutions and support, and Q & A team always ready to serve the right product which is suitable for client requirements. The quality to fulfill the rapidly changing market demands. we also provide ONSIDE SERVICE on laptop and desktop service with FREE PICK AND DROP Facility Jaipur. The dell laptop accessorizes and energizes your life with power and portability. Add a zesty style to your mobile computing with the stunning excellent looks of the deep black laptop at our Jaipur's store, we are known as dell laptop desktop dealer distributor in Jaipur. which offers unique eye-catching features, impressive attention-to-detail, and an amazingly thin and light profile. Aside from its jaw-dropping excellent looks, it's also an entertainment powerhouse. The instant AV Mode feature enables you to start watching a DVD or listening to music with the push of a single button–without having to boot up the system–and the convenient, built-in multimedia control buttons also let you control all playback functions.
Dell Inspiron series
The Inspiron series has always been and continues to be Dell's value proposition. Early models tended to be much heavier and less attractive when compared with their competitors. From the smallest thin-and-light to the largest desktop replacement, they all sported the same design and color albeit in different sizes. However, since mid-2007, the revamped design was not only less blocky than their predecessors, the series also came in a range of colors. Some of the recent models have even hit price points that threaten low-cost Netbooks, yet offer a full-computing experience with dual-core performance and basic entertainment features like multimedia buttons and DirectPlay application. However, high-end graphics processors and hardware such as Blu-ray drives are not available in this series which caters mainly to the budget user.
Dell Inspiron Mini series
Dell's entry into the Netbook segment was considered late, as most major vendors had by then pumped out a model or two in this category. However, its first effort, the Inspiron Mini 9, was popular for its low price and excellent keyboard. Subsequent models even included 3G/HSDPA connectivity as standard even as other brands were charging a hefty premium for this feature. When other makers started hitting the 10-inch screen sizes, Dell bucked the trend and produced the first 12.1-inch Netbook, the Inspiron Mini 12. Though this had a larger screen and chassis, it was a pity that despite the additional space it had the same ports and anemic battery as the smaller Mini The latest model, the Inspiron Mini 10, not only sported a larger keyboard, it also came with a multitouch trackpad and 720p high-definition screen. There were options for built-in GPS and TV tuner, features that differentiated the Mini 10 from the myriad 10-inch Netbooks out there.

Dell Studio & XPS series
Studio laptops target users looking for a superior entertainment experience. High-resolution screens are available as options, along with Blu-ray combo drives, fingerprint sensors, and more powerful graphics cards. Even the sound system has been given a boost as you can opt for an integrated Creative Sound Blaster X-Fi audio card for a small fee. But what really appeals is the exterior. The Studio series borrows some design elements from the premium XPS line to offer an aesthetically pleasing chassis. However, all these come at a price, so expect to pay a few hundred dollars more compared with a similarly configured Inspiron machine. Studio XPS machines are top-of-the-line entertainment laptops priced above XPS notebooks. The former also have access to almost any option available to the other notebook series, save for the dual-GPU setup on the XPS M1730. True to their entertainment roots, these models come with16:9 aspect ratio screens as standard, allowing widescreen movies to be viewed in all their glory. Solid-state drives are also an option for this series. To further emphasize their premium position, Studio XPS systems are the first laptops to sport leather accents on the aluminum bodies. Discrete graphics performance is the norm, and these machines come with XPS Premier Service and Complete Cover warranty.
XPS series
XPS machines target power users with a sense of aesthetics. The XPS M1730 desktop replacement was the first dual-graphics card gaming laptop to hit Asia. The XPS M1330 was also one of the slimmest 13.3-inch machines in the market when it was launched (before the anorexic MacBook Air took center stage). Though the XPS M1530 is a powerful midsized machine, its sleek design and light heft makes this one easy notebook to carry about. The XPS M1530 and M1730 can be customized to suit the budget of most users. Dual-core graphics card check. Full-HD LED-backlit display? Check. But one of the strongest differentiating factors is that all XPS notebooks come with a one-year XPS Premier Service with CompleteCover.The XPS Premier Service promises rapid service by a team of technicians specializing in XPS machines. It also includes a free 15-month subscription to Trend Micro PC-cillin Internet Security as well as 3GB of online storage for backups. With CompleteCover protection, Dell will repair or replace your machine even from accidental damage.
Vostro series
Even cheaper than the Inspiron line, the Vostro series is targeted at small and medium enterprises that need to outfit their workers with no-frills mobile computers. As such, many of the features present in the Latitude series such as accessory compatibility, three-year warranty, hardware security are absent from this range. But while it may not be as feature-rich as a Latitude laptop, the Vostro is a hardy machine with a spill-resistant keyboard and optional Free Fall sensor which parks the harddisk reader arm when the machine is dropped, to prevent scratches to the magnetic platter. One of the things we like is that there is no trialware or shareware preinstalled on Vostro systems, which means that the machine is not cluttered with unused programs.