Dell Store Jaipur Rajasthan- An Exclusive Shop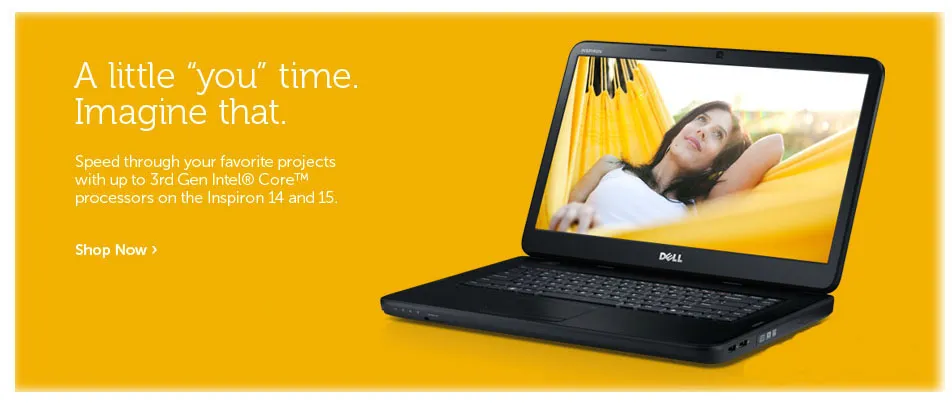 Many people do not know that SHIV SHAKTI COMPUTERS have a high sales volume of DELL LAPTOP AND DESKTOP in Jaipur. We are a well-known supplier of laptops in Jaipur (Rajasthan) India. Customers keep coming back to us, is because the quality of our computers is unmatched. We always provide excellent customer service and aftersales, so customers never regret purchasing from us.
In today's world where it is increasingly hard to find a reliable and trustworthy service provider, SHIV SHAKTI COMPUTERS has been the go-to company for those looking for Dell Laptops and Desktops in Jaipur. The company offers a wide range of laptops and desktops from different brands.
SHIV SHAKTI COMPUTERS have a high volume of DELL LAPTOP AND DESKTOP in Jaipur. Customers keep coming back because we are a well-known supplier of laptops in Jaipur, also known as Rajasthan India.
ShivShakti Computers offers a wide range of products including laptops, desktops, tablets, and accessories. Customers can choose from brands like Dell, HP, Lenovo, Apple, Toshiba among others. The store also offers customized service where customers can give their requirements for the computer system to be built according to their needs.
Dell is one of the most popular laptops in the world. Shiv Shakti Computers have a wide range of all products like Dell in I3, I5, I7 with heavy configuration, and other accessories like Dell mouse keyboard and all related parts & products.
One of the most important aspects of this is that it has created a lot of demand for laptop and desktop repair in Jaipur.
Dell Store Jaipur
ShivShakti Computers is a computer store that offers a wide range of Dell computers for sale, with a heavy configuration. We have Dell desktop computers in i3, i5, and i7. In addition to computers, we also offer Dell mice and keyboards as well as other accessories.
The best solution for all your needs is waiting for you at Q & A. With the Q & A team on hand, you will have an expert on hand to help you with any product or support issues. From selecting the right products to providing technical support, our experts are always ready to help!
You can count on our team of experts at Q & A to provide you with all the products that are suitable for your requirements.
ShivShakti is a professional company dedicated to designing and manufacturing computer peripherals, such as keyboards, mice, and cables. We are always dedicated to the best solutions and support, and the Q & A team is always ready to serve the right product which is suitable for client requirements.
In today's world, where customer satisfaction is at a premium, it takes every ounce of dedication from service providers to ensure that each and every customer is satisfied with the level of service and care they receive. This means that we must go above and beyond to make sure our customers always get the best solution for their needs.
Dell Showroom in Jaipur easy way to find
Dell Showroom is located at Jaipur (Rajasthan) and provides an extensive range of laptops, desktops, monitors, printers, servers, and related accessories at reasonable prices. The quality service offered by Dell India is very helpful for end-to-end solution providers who are looking for any product.
Dell unveiled their latest laptops at the trade show in Jaipur. They launched new models like Dell 3552 which has 4GB DDR3L, 500GB hard drive, Intel Celeron Processor N3060, Ubuntu Linux operating system, and Intel HD Graphics.
If you're in the market for a Dell laptop and you're in Jaipur then we've got the perfect place for you. We offer our customers a showroom and an experience like no other because we're different.
Dell offers a wide range of laptops and desktops, tablets, and other devices. They have a showroom in Jaipur to showcase their products. Dell has a wide range of laptops at competitive prices, from the price-conscious Inspiron 15 5000 to the high-performance XPS 15 that meets any need.
You can also avail of discounts on all the Dell products as well as exclusive deals on pre-paid mobile phone plans from various leading mobile operators.
Have you been wondering what to do with that old laptop sitting in your closet or drawer? Maybe it could use a little updating? Dell has the perfect solution for you and it's right here in Jaipur. Dell Showroom offers laptops and PCs at competitive prices, and they're shipped right to your doorstep! You can browse through their wide selection of inventory, including high-end gaming laptops, ultrabooks, and more.
If you are looking for a new laptop, the Dell Inspiron 15 is the perfect choice for you. The attractive laptop comes with a powerful Intel Core i7-8550U Processor, up to 16GB of RAM, and up to 1 TB of HDD storage. It also has an 8th Generation Graphics Card so that you can enjoy your favorite movies and games on high-quality graphics.
Best Dell Laptop Dealers-Jaipur
Dell laptops are a great way to save money and get all the features you need for your tech needs. The Dell Inspiron 15 is an affordable laptop that offers a variety of storage and processing options, making it perfect for home or office use. It is available in two different sizes: 15 inches and 13 inches, which makes it great for both work and play.
Dell is a well-known manufacturer of desktop computers, laptops, tablets, and more. They offer their customers a wide selection of products to fit all needs at prices that are competitive with other manufacturers. Dell's latest product in its laptop line is the Inspiron 15 Laptop. This new product has many features that are not found on most laptops. If you are looking for a great laptop at an affordable price, then this may be for you.
Dell is more than just a company that sells laptops. With Dell, you can find a variety of deals and options that will help you to get the best computer at the best price for your needs. Dell offers deals of all sorts, from deals on laptops to deals on headphones and peripherals. The deals change every day so if you're looking for something specific, it's worth checking out Dell's site periodically to see if they have a deal going on what you need.
The Dell laptop store offers a variety of products for sale. The 11th Generation Intel® Core™ i5-11320H Processor provides a powerful processing speed, Windows 11 Home is the perfect operating system for users who work with multiple applications, and the Intel® Iris® Xe Graphics with shared graphics memory provides a smooth experience. This laptop also comes equipped with 8GB, 2x4GB, DDR4, 3200MHz, and 512GB M.
There are a lot of laptops out there that you can find at a store or online. There are laptops that are like the Dell Inspiron i3559-2743BLK, which comes with an Intel® Core™ i5-11320H Processor, Windows 11 Home Edition, Intel® Iris® Xe Graphics with shared graphics memory, 8GB DDR4 RAM, and 512GB M.2 PCIe NVME Solid State Drive.
Intel's latest 11th generation i5 processor with the previously unheard of H suffix is designed for laptops, which means that they use less power and produce less heat. It is also more powerful than most processors currently on the market for laptops.
******The Inspiron series has always been and continues to be Dell's value proposition. Early models tended to be much heavier and less attractive when compared with their competitors. From the smallest thin-and-light to the largest desktop replacement, they all sported the same design and color albeit in different sizes. However, since mid-2007, the revamped design was not only less blocky than their predecessors, the series also came in a range of colors. Some of the recent models have even hit price points that threaten low-cost Netbooks, yet offer a full-computing experience with dual-core performance and basic entertainment features like multimedia buttons and the DirectPlay application. However, high-end graphics processors and hardware such as Blu-ray drives are not available in this series which caters mainly to the budget user.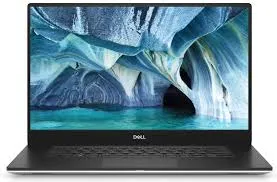 Dell Jaipur: Computers, Monitors & Technology Solutions
At Dell Jaipur, we have the latest technology. Check out our new Inspiron 3891 Desktop PC with a 10th Gen Intel Core i3-10105 processor. It's Windows 11 Home ready and has Intel UHD Graphics 630 w. You can choose from a variety of colors to complement your style and decor. Order now and get free delivery!
The first sentence should be an attention-getter, the second sentence should briefly summarize the article and include a link to Dell, and the third sentence should be a brief description of what you would learn if you click the link in the second sentence.
Dell Jaipur has cutting-edge technology solutions for all your needs. If you're looking for a new Inspiron 3891 Desktop for your home office or business, we can help you find it!
Whether you are a student, an employee, or a professional, Dell has the right laptop for you. With Dell's Inspiron laptops, customers can choose between different screens sizes and colors to ease the way they work throughout the day. The products also offer better battery life (up to 15 hours) and high processing power (Intel Core i3-1115G4 Processor). Additionally, customers can rest easy knowing that Dell offers security software that protects their data.
Dell Jaipur offers a variety of computers, monitors, and other technology solutions to meet your needs. With an Inspiron 24 5000 All-In-One, you have the perfect computer for work or leisure. The 11th generation Intel® Core™ i3-1115G4 processor makes this device both powerful and efficient. Windows 10 Home Single Language is included free with this device. It can be upgraded to Windows 11* for free!
Dell Jaipur is a leading provider of computers, monitors and technology solutions. With our award-winning service and a wide range of products, Dell has a solution for every need.
The Dell Inspiron 24 5000 All-In-One Desktop is the 11th generation Intel® Core™ i3-1115G4 Processor PC from the Inspiron series that includes Windows 10 Home Single Language with a free upgrade to Windows 11*. This desktop includes a spacious 23.
Dell Exclusive store- Crystal Court (Jaipur) – ShivShakti
Computers and monitors are essential for any business to function. Dell's new Inspiron 3891 Desktop, with its high-performance Intel® Core™ i5-11400 processor, provides the perfect blend of performance and productivity. It comes equipped with Windows 11 Home so you can meet your needs and desires accounting for your modern workplace.
Dell offers many different types of systems designed to meet the needs of various people. From gamers looking for the perfect gaming system to professionals who need their system up and running for heavy use, Dell has it all. The newest model, the Dell Jaipur, is perfect for the person who wants to keep entertained while working on projects or reports.